Managing Common Childhood Injuries
For most new parents, it is a scary world out there and you always want to protect your children to the best of your abilities. However, while you cannot protect your children from every injury or illness, you can take certain measures to make your home and the outside world safer for your children.
The first and easiest thing you can do is to always be prepared by keeping a first aid box with basic dressings and common medications at home in case of injuries and minor accidents. You can easily buy pre-packed first aid kits at pharmacies but you can also prepare one yourself.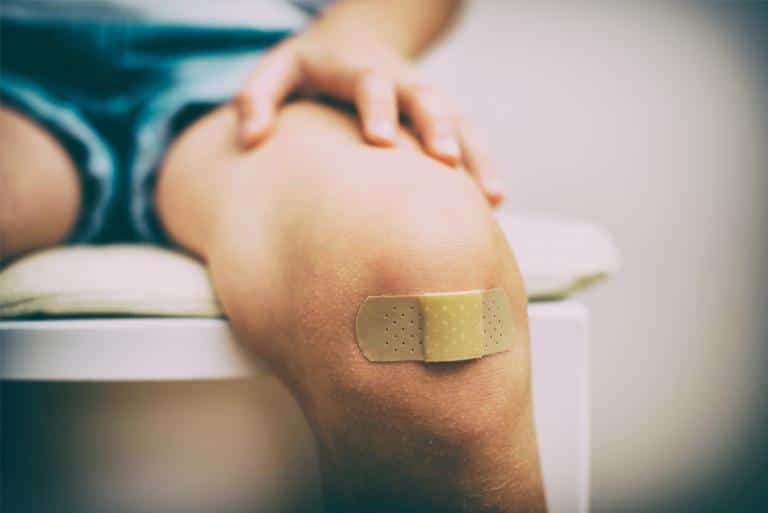 Important Items Your First Aid Box Should Have
Bandages of various sizes
Sterile cotton wool and gauze
Melonin dressing
Steri-strip to bring small cuts on the skin surface together
Antiseptic solution
Clinical thermometer
Clean scissors and forceps
Safety pins
You could also consider including medicines like paracetamol, flu and diarrhoea medications. If you are not sure about what medications you should include, you should check with your PD. They will also advise you on the correct doses.
How to Perform First Aid Treatment for Injuries?
Now that you have your first aid kit, it is important to know how to use it. Here is a guide on how to handle common childhood injuries.
When handling common childhood injuries, it is key for parents to be calm and carefully think through the next steps they should take. If you are calm, your child will also be calm. You should administer basic first aid where possible and seek medical attention immediately if the injury is more serious. You should also keep a list of all the emergency numbers for easy reference.