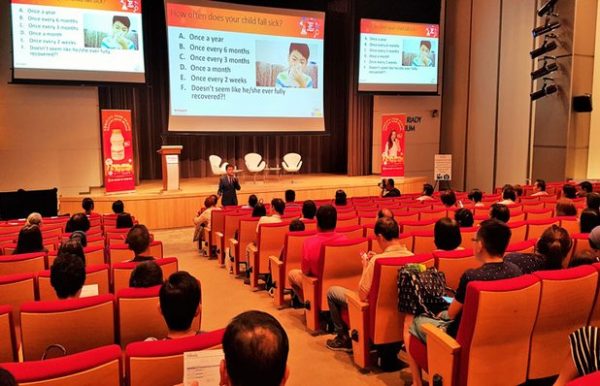 Happy Gut, Happy Child, a seminar on probiotics and gut health jointly organised by Vitagen, Starhub and other partners, was held on 20 October 2018 at the NTUC Centre.
The seminar saw healthcare experts sharing on the importance of probiotics and gut health, and how this can keep the whole family healthy.
Our paediatrician
Dr Dave Ong
spoke to families on the importance of building their children's immunity levels through inculcating healthy lifestyle habits, including the right use of probiotics and prebiotics.
Dr Ong was also part of a panel discussion with nutritionist Ms Julina Halim as they discussed how to best ensure your child's health and immunity with the right nutrition and eating habits.