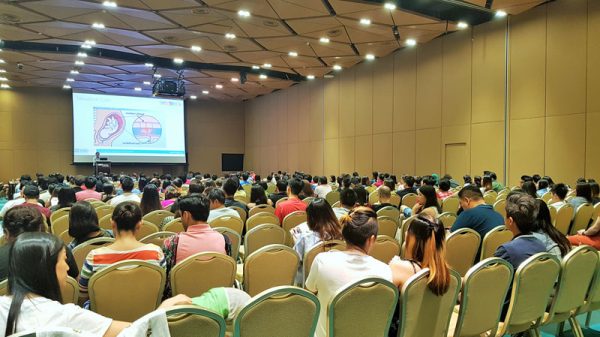 The Pregnancy to Parenthood seminar organised by Mummys Market was held on 13 October 2018 at the Singapore Expo.
As part of a series of seminars, our paediatrician
Dr Simon Ng
shared with more than 200 expecting couples on common newborn issues that soon-to-be parents should take note of when caring for their new arrival.
Dr Ng touched on topics like proper breastfeeding techniques to ensure a newborn feeds well, and precautions to take when putting a newborn to sleep. He also shared on how new parents can manage and care for common newborn conditions like jaundice, diarrhoea, vomiting and fever.
Over at our booth, seminar participants were also invited to download "
Diary of a Mum: My Baby's First Months
", our newly launched e-book to help new mums navigate the journey from pregnancy to parenthood.