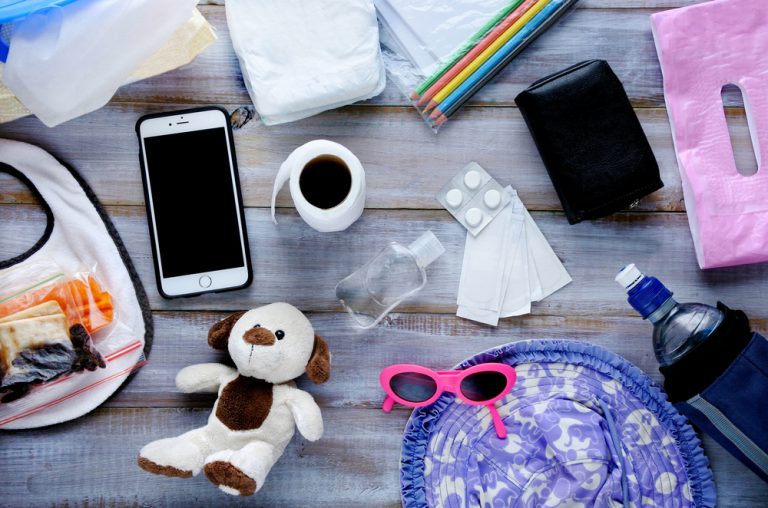 When travelling with babies or young children, you sometimes have to expect the unexpected. Aside from pre-travel health checks and the required vaccinations, here are some helpful tips on essential items to pack in your luggage.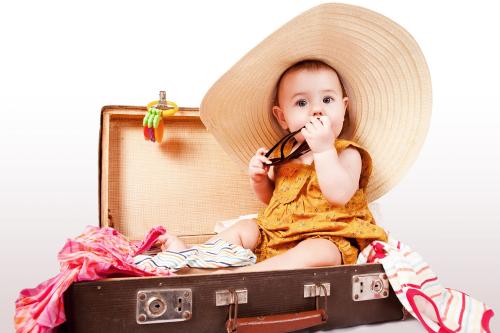 For Babies:
Emergency contact numbers: Note down the emergency phone number for an ambulance, contact details of the hospital nearest to your accommodation, and contact details of your hotel or accommodation provider who can provide assistance in case of an emergency
Ice or gel packs: Apply these to bumps and bruises to relieve swelling
Rehydration powder or solution: This remedy prevents dehydration caused by diarrhoea and vomiting
Insect repellent: Consult a pharmacist on which one is most suitable for your baby
Antiseptic cream or spray: Apply this after cleaning wounds. This helps to prevent any cuts or grazes from becoming infected.
Plasters: Bring along different sizes and shapes to cover any accidental cuts or scrapes
Infant painkillers: E.g. paracetamol which helps lower fever and ease pain
Thermometer: Axillary (armpit) ones would be effective and easy to carry around
Prescription medication: If your baby is taking any prescribed medicine, be sure to pack enough for the duration of your trip.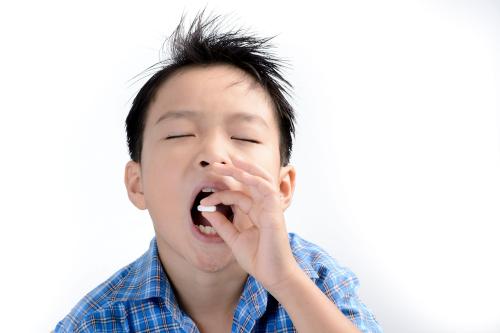 For Children With Prior Medical Conditions
Regular Medication: Pack your child's regular medication together with a doctor's letter. Be sure to state the chemical names of the medicines instead of brands (E.g. "Paracetamol" instead of "Panadol") to avoid confusion when travelling overseas. Carry these in your hand luggage to ensure they do not get lost in transit. If you are unsure, check with your airline on carry-on luggage restrictions.
Epipen: Include this for children with known severe allergies. A paediatrician's prescription is required to get this.
Sterile syringes: These should always be carried with an accompanying doctor's letter. Make sure you bring your own disposal unit.
Puffers and Spacers: This is necessary for children with asthma.
Medic Alert Bracelet: All children with allergies and chronic health conditions should wear one when travelling. This can be arranged with your doctor.
Basic First Aid Kit
If you are preparing a basic first aid kit, it should include the following:
Antiseptic wound cleanser
Gauze
Adhesive bandages in multiple sizes
Adhesive tape
At least 2 pairs of disposable latex-free gloves
Cotton swabs
Antifungal and antibacterial spray or creams
Low potency steroid cream eg 1% hydrocortisone
Aloe vera gel for sunburns
Anti-itch gel or cream for insect bites and stings
Digital thermometer
Scissors
Safety pins
Elastic/compression bandage wrap for sprains and strains
Triangular bandage to wrap injuries and to make an arm or shoulder sling
*There are also commercial first-aid kits that can be available for purchase from the the pharmacy.
Supplies to Prevent Illness or Injury
Depending on your travel destination and vacation style, it's also important to include the following:
Antibacterial hand wipes or alcohol-based hand sanitizer with more than 60% alcohol content
Insect repellents for skin and clothing
Sunscreen with more than 15 SPF, UVA and UVB protection
Bed net to provide protection against insect bites while sleeping
Water purification tablets if visiting areas where access to clean water is limited
Personal safety equipment such as bicycle helmets and child safety seats
Documents to Bring:
An International Certificate of Vaccination or Prophylaxis (ICVP) card showing proof of vaccination or medical waiver (if vaccinations are required)
Copies of all prescriptions for medications, eyeglasses/contacts, and other medical conditions
Documentation of pre-existing conditions, such as allergies or diabetes
Health and travel insurance information
Contact card including personal address and phone numbers, contact of a family member or next-of-kin
If you are going overseas with your little ones soon, you can use this checklist to ensure you have covered all your bases. Consult your paediatrician on any further precautions if you are unsure.
If you would like to get travel health advice or travel vaccinations for your young ones, book an appointment with our paediatrician today.