Our Kids Clinic paediatricians were invited speakers at the mega baby fair cum parenting seminar at Suntec Convention Centre, which was organised by Supermoms and Rise & Shine over the weekend of March 16 and 17.
Preparing for Your Newborn on March 16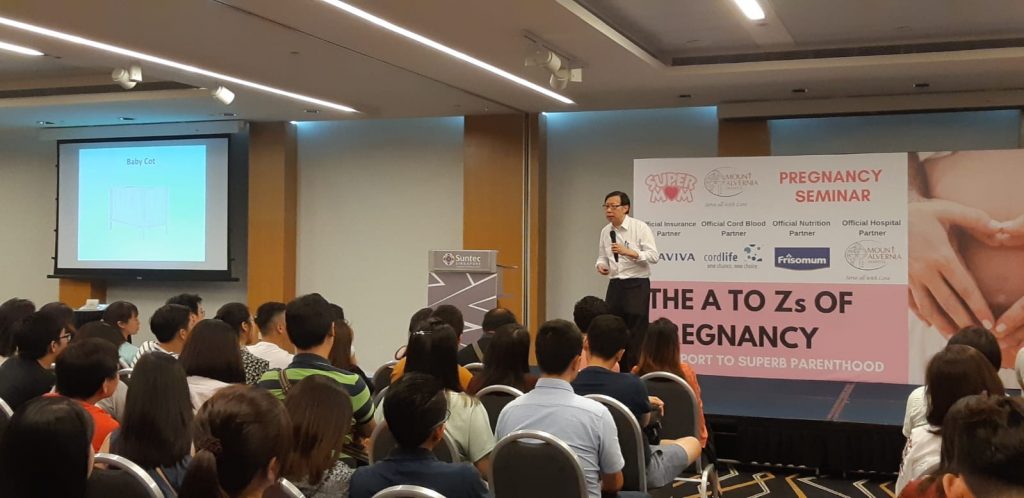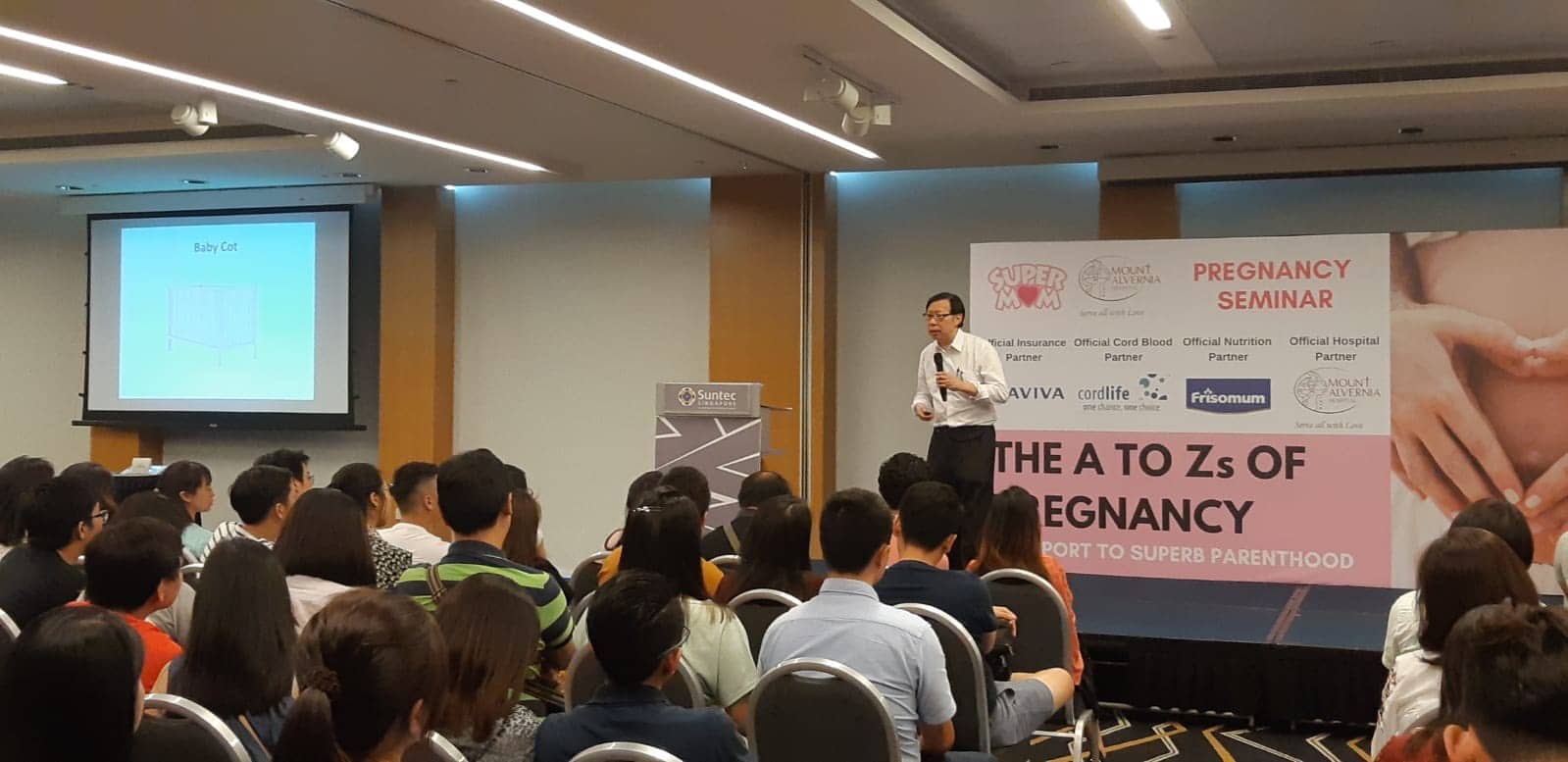 Dr Simon Ng
from Kids Clinic @ Mt Alvernia shared with parents-to-be at the "A-Z of Pregnancy" forum on March 16 on how to prepare for their newborn's arrival, including:
Preparation of baby cots – Dr Ng highlighted the importance of having newborns sleep in the cots instead of sharing the bed with parents for important safety reasons. The cot mattresses should be hard and no furry bed sheets or blankets should be used to prevent accidental suffocation of the infant during sleep.
Night lights – While night lights do not need to be switched on the entire night as it might affect the sleep quality of some parents, such lights can be particularly useful during night feeds to ensure that the baby is latching properly (if breastfeeding).
Breastfeeding and formula milk – Dr Ng advised couples to discuss and agree prior to delivery on whether the mother would like to breastfeed her newborn. More importantly, he advised mothers-to-be to not shun mixed feeding should there be an insufficient supply of breastmilk. For mothers using formula milk, they should abide strictly by the labelled recommendations rather than diluting or increasing the concentration of the milk-feed based on certain assumptions e.g. diluting the milk when the baby is thought to be "heaty".
Baby clothing – As babies have a larger surface area than adults, they have a higher tendency to feel cold. Hence booties and mittens will be needed for your newborn to keep them warm.
Thermometers – Axillary thermometers are recommended than scan thermometers for newborns in the event of fever.
A key tip from Dr Simon Ng is to start preparing early! While there are many items that your newborn will need, some of the items can be purchased early to reduce the amount of anxiety and stress that comes along with the birth of your child.
"Successful Transition: From Baby to Toddler" Parenting Seminar on March 17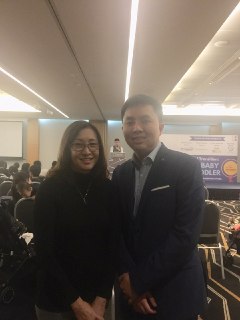 Common Skin Conditions in Newborns and Babies
Dr Oh Meng Choo
from Kids Clinic @ Bishan touched on common skin conditions in children and some of the misconceptions surrounding them.
One of the most common skin conditions that she shared was nappy rash. Mummies who breastfeed may notice that their babies tend to get nappy rashes. This is because breastmilk makes the baby's stool more acidic. Hence if the diaper is left unchanged for 10-15 minutes, a nappy rash might develop.
Dr Oh also reminded parents that 'nappy rash' creams in retail stores are not meant to treat or heal nappy rash. Rather, they serve as a preventive measure, where the cream acts as a protective barrier against the pee/stools in the diaper. Hence, when a nappy rash does not seem to resolve or get better, it might be time to visit a paediatrician for treatment.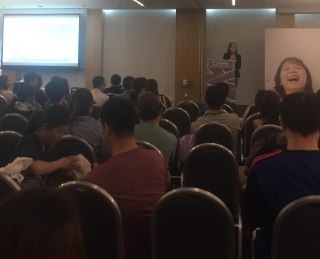 Nutrition for Healthier and Smarter Babies
Dr Dave Ong
from Kids Clinic @ Punggol shared about the importance of early brain development for children and the highly important role that food plays in good brain development.
The role of food in your child's development starts even during the 9 months of pregnancy i.e. what mummy eats during pregnancy is important! Subsequently, when the baby is born and moves beyond breastfeeding to the weaning process, it is important to ensure certain minerals are present in your child's food.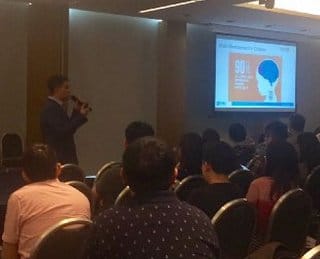 Dr Dave highlighted that breastmilk tends to be low in iron which is something parents should be mindful when they start weaning their babies. Foods like iron-fortified cereal, minced beef added into porridge and pureed spinach are some important foods to include in your baby's diet once they can start consuming solids. On top of iron, some of the necessary nutrients he talked about were zinc, iodine and chlorine.