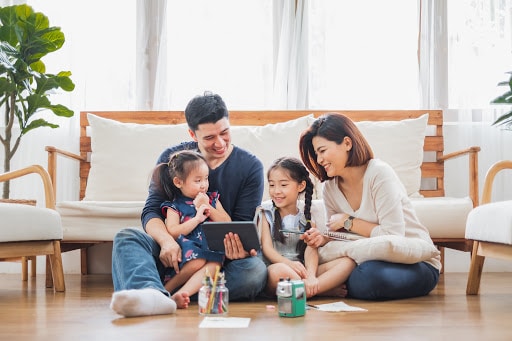 The March school holidays are right round the corner, but with the Covid-19 situation still at DORSCON orange, many parents are most likely thinking of how best to spend this holiday week in a fruitful manner for their children.
With the help of our PDs Dr Chua Xiuzhen and Dr Dave Ong, we have curated a list of child-friendly activities to keep your little ones occupied and even included some exciting events happening in Singapore for you to check out as a family.
For Parents Who Choose to Stay Home…
During this period, keeping your child at home not only helps to reduce his/her risk of infection but also helps develop his/her cognitive and social skills through various indoor activities!
Doing these activities at home with your child also helps create unique bonding experiences, leaving you with precious "growing-up" memories. According to Dr Chua Xiuzhen with Kids Clinic @Bedok, here are some stay-home activities that parents can engage their children in: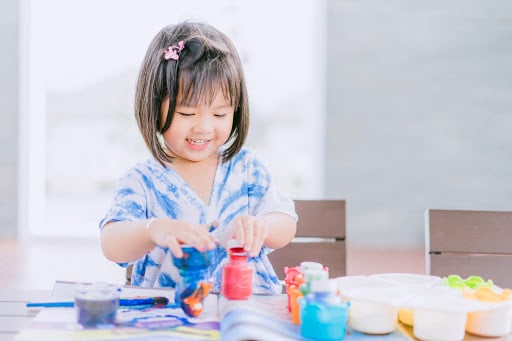 Doing arts and crafts will help to improve your children's dexterity as they have to use their little hands to do the various arts and crafts' activities such as painting or colouring. It also helps to stimulate creativity in your child as they go about creating their masterpieces based on their imagination.
2. Reading
Another great way to occupy your children is to go back to the good old days of reading. By reading aloud to your little ones, it will improve their listening skills as well as their understanding of the language.
Reading also enables children to better understand the world around them and for older children, it will even improve their writing skills!
3. Imaginative Play
The sky's the limit for imaginative play! You build a tent or fort with bed sheets and blankets and pretend you and your children are on a camping trip. You can use lego blocks and build your own cities. You could even plan a mini treasure hunt for your children around the house. All of these various activities will help with your child's cognitive development.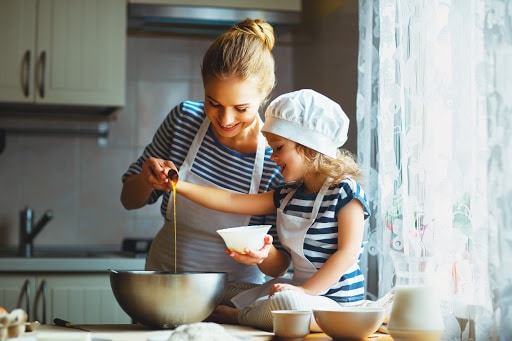 This could include teaching your children to bake or cook and subsequently cleaning up with you. You can prepare healthy food and beverages together. Furthermore, preparing meals is a great way to teach your children about hygiene and what constitutes healthy food/beverages.
5. Board Games
Board games enable children to learn how to communicate verbally and share with others. Playing board games can also teach them to be patient as they wait for their turn and improve their focus.
6. Educational Movies/Cartoons
Educational movies can enhance your child's mental and social development. Movies and cartoons can teach children important life lessons. Watching movies and cartoons can even help children learn faster as they might enjoy it more than reading.
It is recommended that when you and your family are indoors, you should switch off the aircon and open the window where possible. This is because air-conditioning and indoor environments can facilitate the spread of viruses.
Going Outdoors to Mother Nature!
Many viruses (including the COVID-19) do not survive long when exposed to sunlight, humidity and ventilation. Hence, while it is advisable to avoid crowded places, going outdoors is still encouraged. The fresh air and Vitamin D from the sunlight will also aid in boosting immunity. Here are some outdoor activities that are recommended by Dr Dave Ong, Kids Clinic @ Punggol.
7. Exercise
You can consider exercising together as a family. You could go for a walk, play ball games like basketball or even go for a nice cool dip in the pool. Exercising will improve immunity and overall health and well-being. It is beneficial not just for your children but for you too.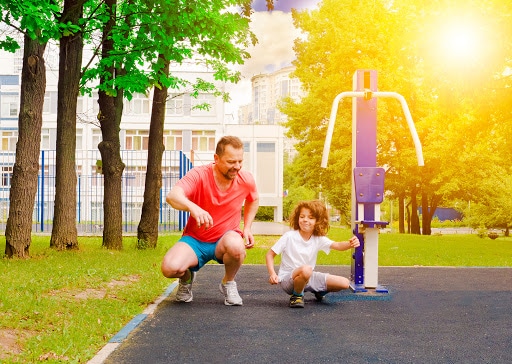 8. Picnic
Going for a family picnic is a great way to bond outdoors. Your child can help with the preparation of the food items for the picnic and you can even play board games in the great outdoors and kill two birds with one stone!
Events Happening in Singapore
We have also curated a list of interesting activities that you can bring your child to this holidays!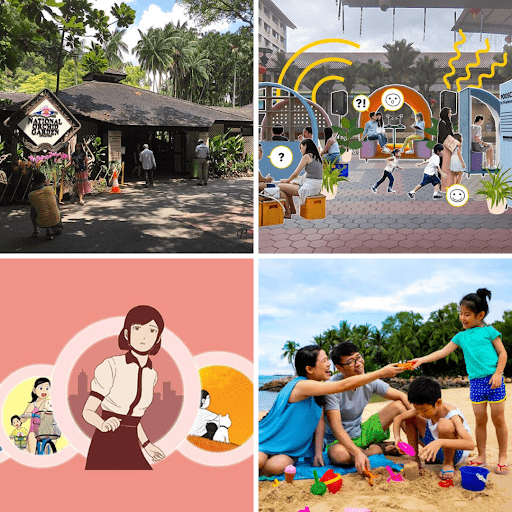 9. National Orchid Garden
As part of the School Holidays promotion, Singapore Botanic Gardens is offering free entry to their National Orchid Garden to families who are Singaporeans, Permanent Residents or Work Permit Holders. This promotion will be from 7 March to 22 March 2020.
10. Arts in Your Neighbourhood
Arts in Your Neighbourhood (AYN) brings enjoyable art experiences to the heartlands. This March, they will be at the neighbourhood of Bukit Panjang, with
various activities
happening from 12 to 29 March 2020.
11. Textures
This is an annual festival celebrating local literature and will be taking place from 13 March to 22 March at
The Arts House
. Through the various performances, installations and workshops, this festival aims to bring reading a step further than just sitting down with a book.
Entry into Sentosa is free for everyone from now till the end of March. Furthermore, Sentosa also has various promotions and deals for F&B, staycations at their various hotels as well as discounts on various activities for you and your family can take part in.
With this list, there is certainly something for every child to do and keep them busy as a bee during this school holidays!