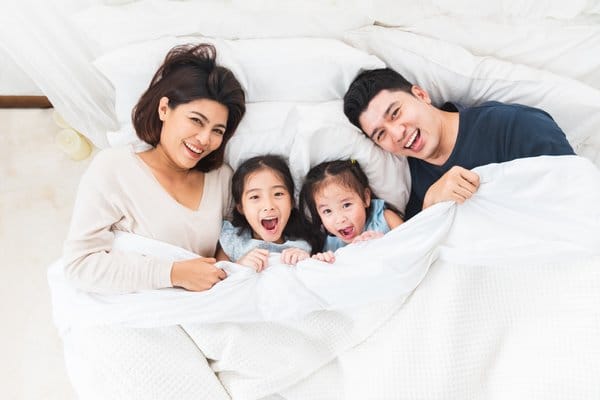 Happy holidays little ones! In a blink of an eye, June holidays have arrived and school's out! Nevertheless, we should try to stay at home in light of the current Covid-19 situation where community transmission is evident. Dearest parents, are you feeling stressed as to how you can keep your child occupied during the holidays? Good news! We have specially curated a list of activities for your children to participate in and enjoy even while they are at home. Staying at home can be just as fun as going out!
Sensory activities are not only fun for children to engage in, but they also play a vital role in a child's development. Engaging children with sensory activities introduces them to different objects and you could also take the chance to share new vocabulary. There are many various sensory activities and these following shops offer a variety of activities that are suitable for children of different ages.
Doing arts and crafts can help to improve a child's dexterity as they use their little hands and art equipments to do various arts and crafts activities such as painting or colouring. The process of drawing and crafting also helps to stimulate a child's creativity as they create their masterpieces based on their imagination. Engaging in arts and crafts is also a great way to help your child relax and experiment playing around with the different colours and objects.
Music & Dance

Exposing children to music and dance has multiple benefits for them. It helps develop a child's listening capabilities as they are introduced to the sounds produced by different instruments and also develops their appreciation for music. Playing musical instruments and dancing also contributes to the development of a child's muscular coordination and concentration. Additionally, engaging in music and dancing is a great way for children to express themselves and make new friends at the same time!
Baking with your child is a great bonding activity. Through the process, your child can get the opportunity to get their hands on the different ingredients and experience making the food they love with you. Children will also be exposed to the concept of numbers as they take measurements for the amount of ingredients that is required. This is an educational and interactive way which makes the process of learning numbers fun for children. Check out these two websites where you can attend lessons with your children!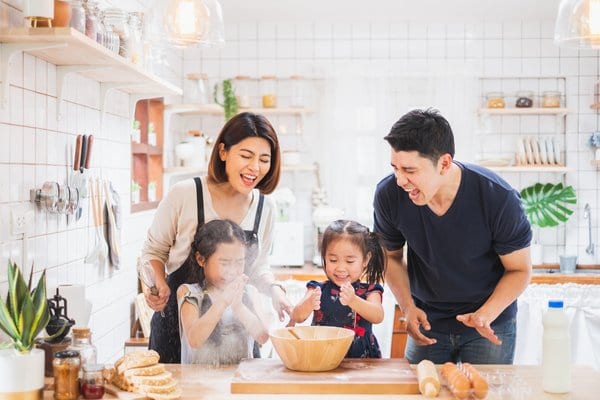 The Little Things is a cooking and baking school which offers baking kits for different recipes. Baking and cooking are made a lot easier with their baking kits as it comes with a full set of instructions and most of the ingredients that you would require. Their recipes really caught our eyes as they not only have our all time favourite cookies, but also recipes for traditional delights such as Kueh and ManTou. Isn't this such an awesome opportunity to introduce your little ones to these traditional delights? Apart from baking kits, the school also organizes other exciting activities such as virtual bake off and workshops. Check out The Little Things to learn more about what they offer!
In light of the current Covid-19 situation, there has been a rise in the number of virtual events which are available for everyone to participate. Apart from hands-on activities, you can also participate in educational and interactive activities with your child.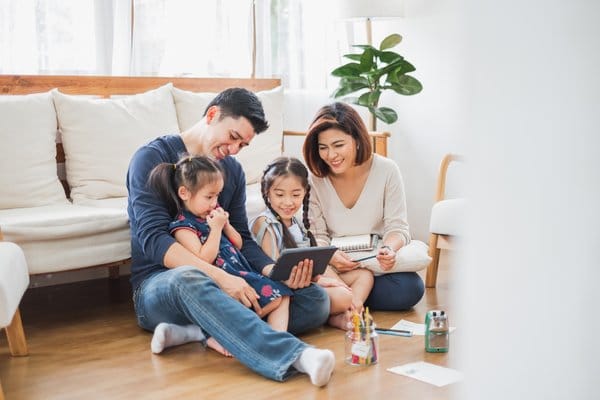 Adventure with Smiley by POSB

This is a virtual event on financial literacy for children between the ages of 4 to 8. Through the programme, children would be exposed to different concepts such as money and savings. Being equipped with financial literacy would definitely be important for a child. Let your child start learning more about finances in a fun and engaging way by participating in this event. Head over to (Flying Cape) to secure a slot for your child!
5. Going Outdoors For Exercise!
Apart from the various activities that you want to explore with your child indoors, do remember to continue exercising daily to keep you and your child fit. While it is advisable to stay at home and avoid crowded places, going outdoors to exercise is still encouraged. Vitamin D from the sunlight and fresh air aids in boosting immunity. You can try out different exercises with your child such as skipping, cycling and jogging to keep your child excited for exercise time! Start your family's journey towards a healthy lifestyle today!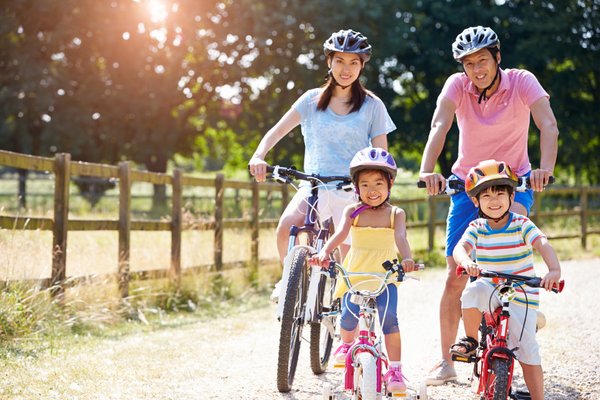 Have a memorable June holiday as you bond with your child over these exciting activities. Most importantly, remember to continue practicing good hygiene habits, eat healthily and stay safe. The days are long but years are short. In a blink of an eye, your little one will transform into a teenager. Treasure the time with your child and make the most out of it! Start creating beautiful memories with them today!