On 30 November 2019,
Dr Wendy Sinnathamby
was an invited speaker at the "Ultimate Guide to Preparing for Pregnancy and Baby" seminar organized for mums and dads-to-be.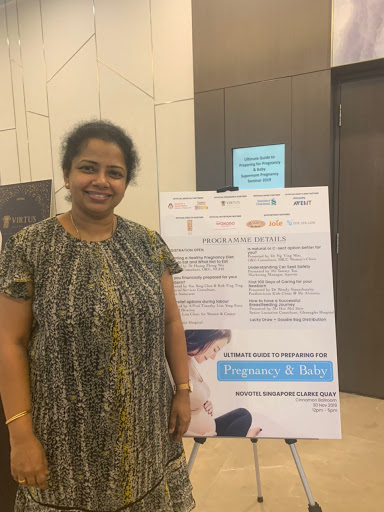 She spoke in detail about how to care for your newborn for the first hundred days. Here are the key points from Dr Wendy's talk for couples who missed her session:
Weight Trend
Dr Wendy warned parents that newborns can lose up to 10% of their birth weight in 1st week. She reassured them that this is normal and not a cause for concern as babies would usually regain their birth weight by Day 10. Parents just need to ensure their baby is getting adequate feeds.
Oral Thrush
A common newborn issue parents might encounter is
oral thrush
. It is a fungal infection and occurs because newborns have a weaker immune system. It forms white patches that do not wipe off.
Oral thrush is often confused with milk residue leftover from feeding. You can differentiate them by trying to gently wash the white patches with a small amount of cool, boiled water. If it is milk residue, it will wash away easily but oral thrush will not. Oral thrush is also thicker in appearance. The treatment typically is antifungal cream or drops.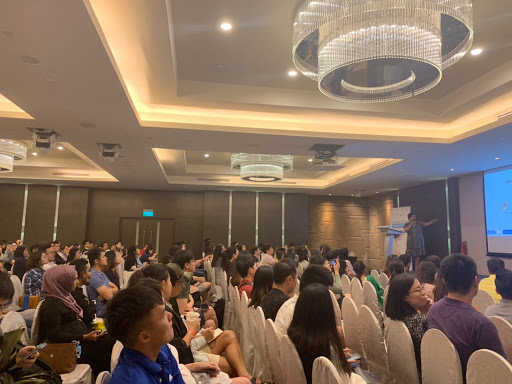 Sleep Tips
While the first few months with your baby might be hard in the
sleep
department, there are some things you can do to ensure you and your baby get the right amount of sleep. This is what Dr Wendy recommends:
Establish a consistent day time schedule and sleep schedule.
It is good to have a bedtime routine.
You should put your baby to sleep when they are drowsy but not fully asleep.
You should avoid using electronic gadgets before bedtime.
You should try and encourage your baby to fall asleep independently.
Dr Wendy ended her talk by sharing about developmental milestones and what parents can look out for. Many parents are often worried if their children are developing normally. It is important to note that each child is different and might develop at a different pace. Therefore, every developmental milestone has a range in which your child might reach the milestone and are meant to be a general guide. However, if you do feel that your child is not developing according to the milestones, you should consult your paediatrician.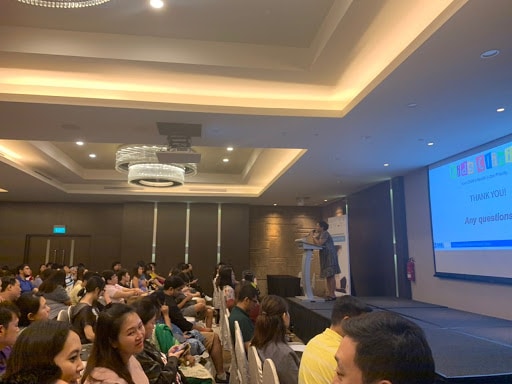 Dr Wendy Sinnathamby is an accredited paediatrician at Mount Alvernia Hospital, Mount Elizabeth Hospital (Novena), Mount Elizabeth Hospital (Orchard) and Thomson Medical Centre. Therefore, expecting parents may request for her to be their attending paediatrician for their newborn's assessment. Her place of practice is at
Kids Clinic @ Mt Alvernia
, with
weekday evening appointments
available.