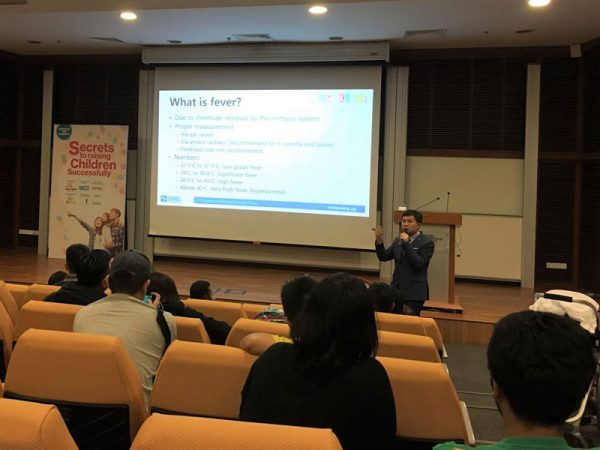 Dr Dave Ong
was an invited speaker for a seminar titled "Secrets to Raising Children Successfully", organised by Rise & Shine on 10 Nov at the NTU Alumni Auditorium. He shared on the management of fever in children, a question that is often raised by parents of young toddlers, along the way dispelling some common myths about fever. Let's take a look at some of the myths that Dr Dave touched on:
1. Fever causes brain damage
False. Fever alone does not cause brain damage. However, fever can cause febrile seizures/ fits in children who are prone to it (family history, previous similar episodes). These seizures can cause brain damage when prolonged (i.e. > 5 min).
2. Fever causes internal organ damage
False. Fever alone does not cause internal organ damage. However, it is most important to establish the cause of the fever, as underlying conditions could have other implications.
Apart from dispelling these common myths, Dr Dave also pointed out that fever comes in different grades:
Low grade being 37.5°C to 37.9°C
Significant fever being 38°C to 38.4°C
High fever being 38.5°C to 40°C
Very high fever being above 40°C
There could be various reasons why your child might be running a fever. It could be due to an infection (bacterial or viral), or it could be induced by a vaccination. Less commonly, fevers can be caused by Kawasaki disease, malignancies or autoimmune diseases.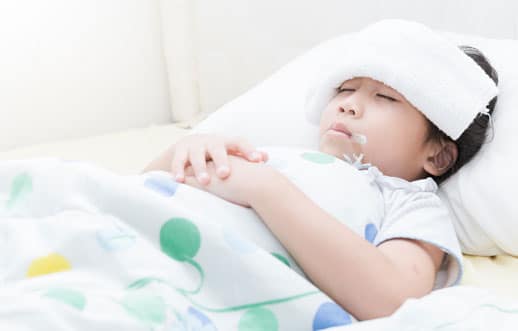 Managing Fever with Medication
Dr Dave Ong then went into detail on common fever medications such as Panadol and Brufen, taking care to highlight the difference between the two. For example, Brufen is a non-steroidal anti-inflammatory drug, and has the possibility of irritating the child's stomach. Hence it is advised to be taken after or with food. He also shared on the various formulations of each medication, the oral and suppository form (inserted into the child's anus), as well as when each is being used.
When is a Fever an Emergency?
While some parents manage their child's fever at home without seeing a doctor, Dr Ong highlighted certain situations where parents should bring their child to see a paediatrician during a fever episode. This includes:
Seizures/fits
Drowsiness (unable to wake up) or lethargy, even when fever comes down
Breathlessness, turns blue
Poor colour, appears pale
Chest pain or sensation of abnormal heart beat
Persistent/severe vomiting or abdominal pain
Easy bruising or bleeding
Bruise-like rashes appearing over limbs/body
Poor feeding, reduced urine output
Inconsolable crying
Babies 3 months and below, with temp 38°C and above
For such episodes, it is important for parents to seek care as soon as possible.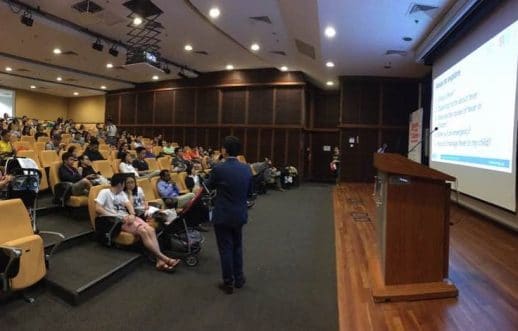 This sharing session generated a lively Q&A session between Dr Dave and the parents subsequently. We hoped parents at the event had benefited from the tips to care for their child better in future.
Find
Dr Dave Ong
at Kids Clinic @ Bishan today. From January 2019, Dr Dave Ong will be practicing at our upcoming Kids Clinic @ Punggol.