Part 3: Managing Common Newborn Issues
For first time parents, taking care of a newborn baby can be a daunting experience. There are a lot of do's and don'ts to remember. In this article, our paediatrician, Dr Dave Ong will be providing useful tips on how to manage common newborn issues.
1. Calming a Restless Baby
It's a normal occurrence for babies to become unhappy or irritable at various parts of the day. For parents who are trying to figure out why your baby is restless, here are some common reasons that you can try to look out for:
a. Baby is hungry

You should check when your baby was last fed and feed your baby as needed.

b. Diaper is wet/soiled

Babies often cry when their diaper area is wet with urine or stools. Cleaning the diaper area and changing the diaper will help keep them calm.

c. Skin irritation

This is a common reason yet often overlooked by parents. To determine if your child's skin is being irritated, check your baby's hands, feet, and the body to ensure there is nothing on the clothing impinging on the skin. It is also helpful to make sure there is nothing poking the skin and causing pain or discomfort.
Tip! While trying to figure out why your baby is restless, you can calm your baby down by carrying him or her at a 30-45 degree angle and gently rock your baby up and down.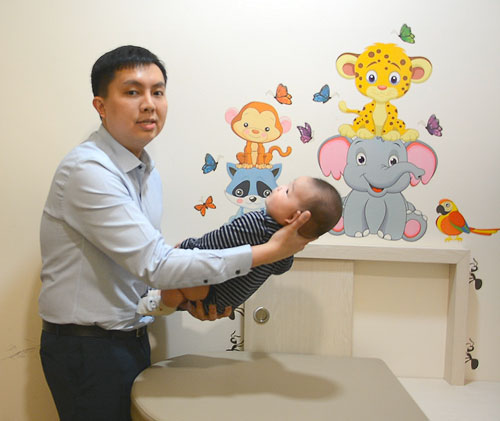 2. Handling Fever in Babies
Fever in a newborn is defined as a temperature of 38 degrees celsius and above.
If the temperature is 37.5 degrees celsius and above, a fever could be on its way. To detect a
fever
, it is very important to take your baby's temperature properly and accurately. The
most accurate way to measure your baby's temperature would be to measure it at the armpit area
, especially if your child is below 3 months of age. Taking the temperature from the forehead or ear are not as accurate.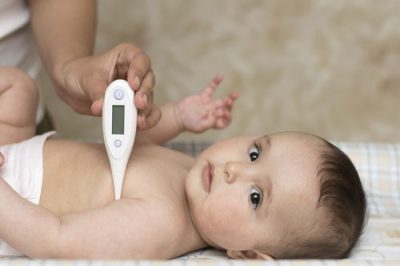 If your newborn baby is below a month old and has a temperature of 38 degrees celsius and above, bring your baby to the hospital immediately. This is because a fever can suggest a possibility of a serious bacterial infection, which newborns are prone to due to their weaker immune systems.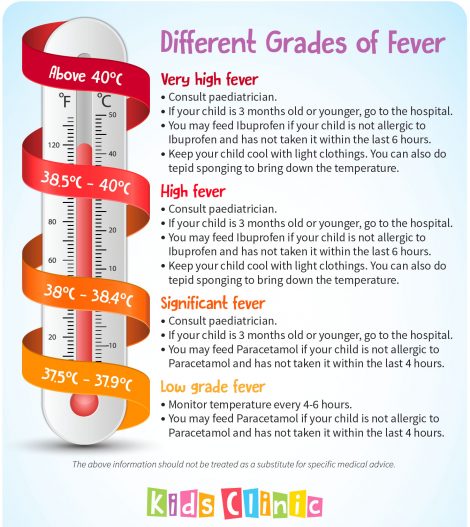 3. Preventing Milk Regurgitation
Babies often regurgitate a small amount of milk after feeding. However, there are some instances when babies regurgitate a lot more or projectile vomit. This can be caused by gastroesophageal reflux or simply known as reflux in babies. Here are some steps parents can take to reduce regurgitation after feeds:
If you are feeding by bottle, try and prop your baby up at about 30 degrees during feeding.
Burp your baby well after feeding.
Hold your baby upright for at least 10 minutes after feeds so there's time for the milk to move further down in the digestive system.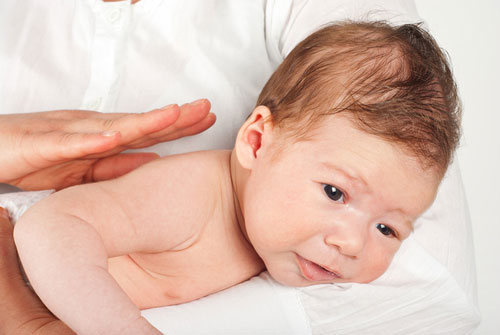 4. Caring for Baby's Skin
The newborn skin is very delicate. Furthermore, diaper rashes are very prevalent if the baby's diaper region is not taken care of properly. These are the important steps parents should take to help keep your baby's skin healthy:
Moisturise your baby's skin regularly with a PH-balanced moisturiser.
Use a non-soap based body wash when showering your baby.
Do not wipe the diaper region excessively.
Wash the diaper area properly if your baby had diarrhoea.
Put adequate diaper cream whenever you change the diaper area.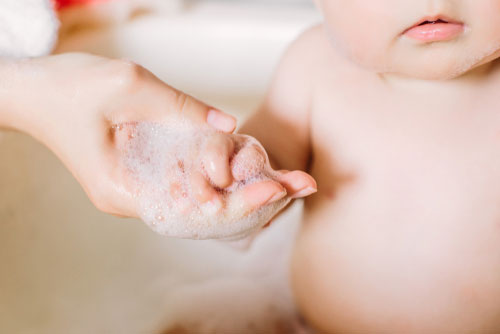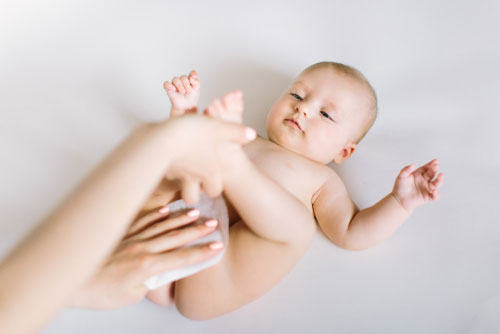 We hope the above tips will help first-time parents to be better equipped in handling common newborn issues! Stay tuned for our next video where our PD will be sharing about newborn vaccinations.