Part 1: Packing for a Trip with Toddlers
Travelling with toddlers can be a scary experience for some, so much so that these parents put off the thought of travelling with their young ones. Mumtrepreneur Gloria Goh, shares about how she makes travelling with her little one possible and enjoying herself at the same time!
Gloria is the founder of Wowabouts, a travel website carefully curated to suit your travel needs. She is also a mum of a 1-year old baby girl. Check out her own mum hacks for travelling!
Packing for Your Toddler
Bring a variety of toys – this will help keep your children busy and prevent them from getting bored easily
For younger children who are teething, remember to bring some teething toys
Toys that make noise or rattle are also useful in keeping children occupied (just remember not to use them in the plane though!)
Get toys with attached strings so that they will not fall to the ground easily
Toys that have suction will make mealtimes a lot more hassle-free as you do not have to worry but the toy constantly falling off from the table
Bring your children's favourite toys to make them feel at home even in a foreign country
Dressing Tips for Mums
When you are travelling with your toddler, it is important that you dress comfortably too. Here are some tips:
If you are still breastfeeding: Opt for clothes that are easily accessible like tops with buttons or zips to make nursing easier
If you are going to a country with a cold climate: Opt for layers that are easy to put on and take off like jackets that come with buttons in front or zips
If you are going to a country with a warm climate: Opt for light clothing to keep cool as you might feel hot quite easily especially with your kids running around
Staying Healthy During Travel
Before your departure, Gloria recommends researching the country you will be travelling to and visiting your paediatrician for travel health advice. That way you will know if there are any
vaccinations
your child may need and/or any specific medications to bring along so that you are better prepared to stay healthy during your travels.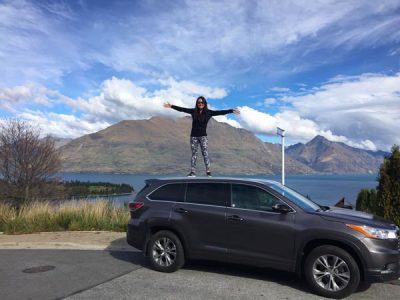 "As long as you are prepared and do your homework, you will find travelling with your toddlers an enjoyable experience. Have an open mind, and both you and your children will experience new and exciting things!" – Gloria Goh