In the first few months, it is common to experience anxiety about managing your baby's needs around the clock – including feeding, diaper changes, baths, etc.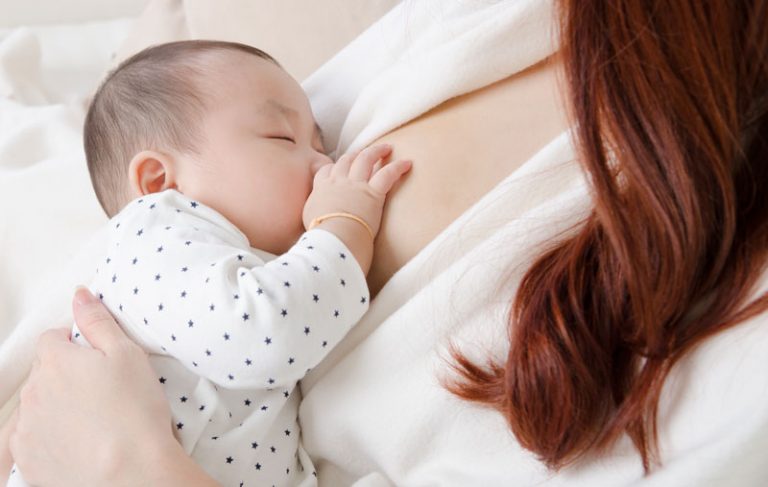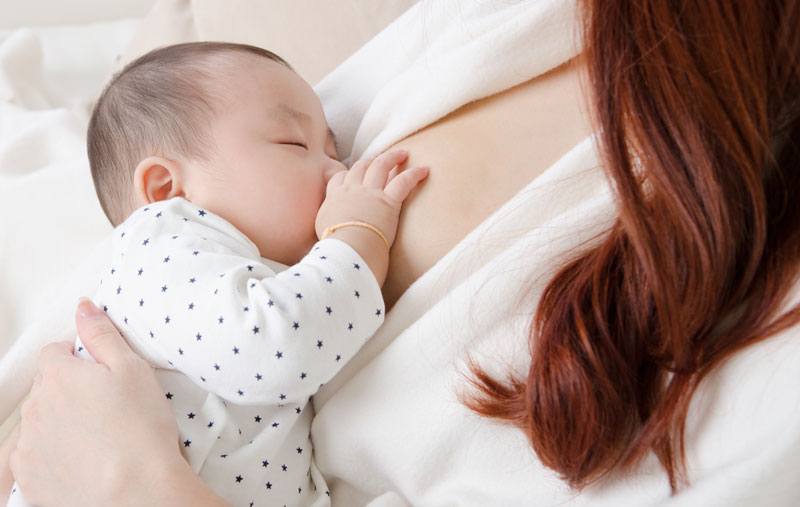 Breastfeeding
The World Health Organization (WHO) and Health Promotion Board (HPB) recommend that mothers breastfeed exclusively for the first 6 months before introducing solid foods together with breast milk. Breastfeeding creates a special bond between mother and child and provides various health benefits:
For Baby
Offers essential vitamins, minerals and nutrients for baby's development
More easily digested than formula milk, leading to lower risk of stomach problems (e.g. constipation and diarrhoea)
Contains antibodies to improve immunity and reduce infection risk
For Mum
Allows the womb to contract faster and reduces blood loss after childbirth
Decreases risk of developing breast, ovarian and womb cancers, as well as heart disease and osteoporosis
Burns calories and helps to shed pregnancy weight
Handling Your Newborn
At this stage, it is important to handle your baby with care as his or her neck muscles and head control is still weak before the age of 6 months.
Ensure your baby's head and neck are supported when cradling him, carrying him upright and laying him down
Do not shake your newborn, bounce him on your knee or throw him in the air
When placing your baby in a carrier, stroller or car seat, always make sure he is positioned correctly and the seat belts are properly fastened
Take the lift instead of going up an escalator with your baby in a stroller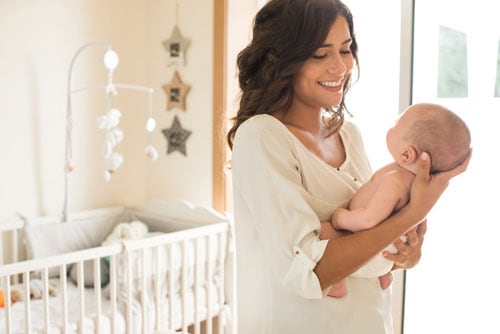 Financial Stability and Planning
Keep the water in the baby bath tub shallow
Make sure the water temperature is warm
Pour in the required amount of hypoallergenic baby bath liquid
Undress your baby and wrap him in a towel
Clean the eyes first, then the face using a moist cotton ball
Tuck him under your arm, using the same hand to support the head
Wash and then dry his hair to prevent him from catching a chill
Remove the towel and gently place baby into the water, constantly supporting the head, neck and shoulders
Use a napkin to gently wash under the armpits, then turn baby over to wash his bottom and genitals
Lift baby out of the tub, wrap him in a dry towel and dry thoroughly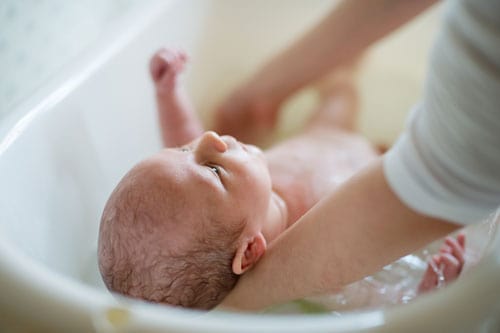 Common Infant Conditions
At this stage, your infant may experience some of these common problems and medical conditions. Some of these are natural processes which occur as your infant's immune system develops. Consult a paediatrician on how to best manage these conditions.
Immunisations
Immunisations play an important role in keeping your child protected against various infectious diseases. Starting from birth, it is important to provide vaccines at specific intervals to effectively build the immune system and protect against certain serious illnesses.
Common immunisations include:
Bacillus Calmette-Guerin (BCG)
6-in-1 (Diphtheria, Tetanus, Pertusiss, Poliomyelitis, Haemophilus, Influenza Type B, Hepatitis B)
Prevenar 13™ (Pneumococcal diseases)
Rotavirus
MMRV (Measles, Mumps, Rubella & Varicella/Chickenpox)
Hepatitis A
Influenza
Human Papillomavirus (HPV)